Kentucky 2019 General Election
C-FAIR Endorsements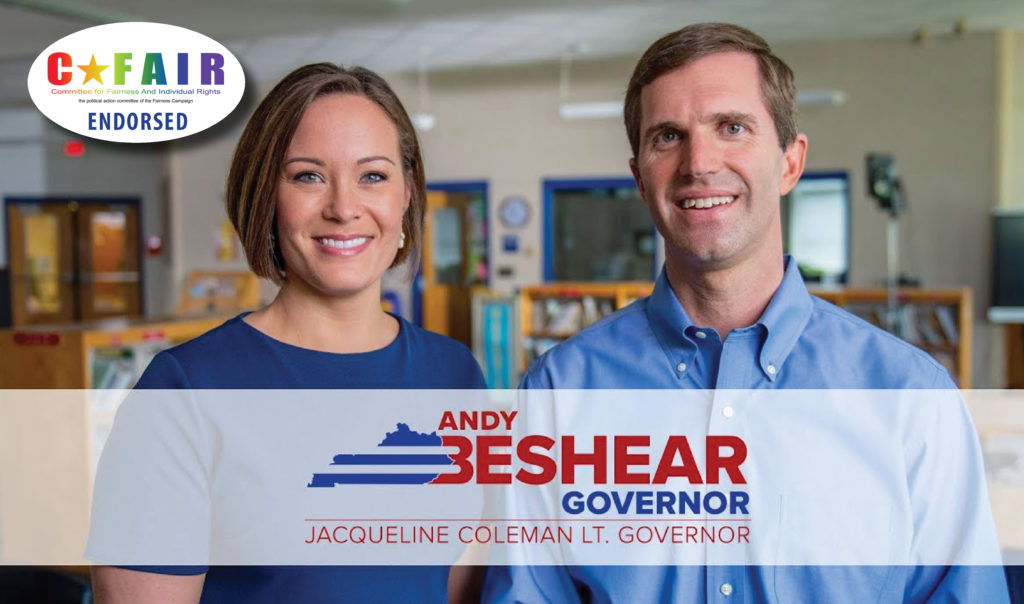 Read full endorsements in our General Election Newsletter!
Download our Endorsement Post Card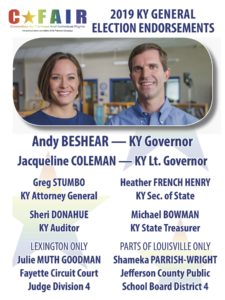 To be considered for endorsement, candidates in selected races must complete a C-FAIR questionnaire and participate in an interview with a team of C-FAIR leaders, who interview each candidate seeking endorsement in that race. Interview teams make an endorsement recommendation to the C-FAIR Board of Directors, which makes final endorsement decisions.
Congratulations to C-FAIR-endorsed 2018 Kentucky General Election victors!

Paid for by C-FAIR, the Political Action Committee of the Fairness Campaign

CFAIR@Fairness.org | PO Box 3431, Louisville, KY 40201 | (502) 893-0613