Staff
Chris Hartman, Executive Director: Chris@Fairness.org
Maggie Carnes, CSW, Organizer: Maggie@Fairness.org
Jeremy McFarland, Office Manager: Jeremy@Fairness.org
Chris Hartman, Executive Director (Chris@Fairness.org)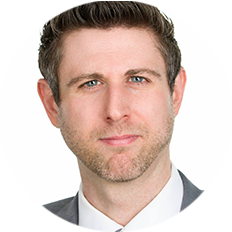 Chris Hartman is the first director of Kentucky's Fairness Campaign and a steering committee member of the Fairness Coalition. In the past several years, he has helped quadruple the number of Kentucky cities with anti-discrimination LGBTQ Fairness Ordinances, including the state capital Frankfort and Appalachian town of Vicco. Chris previously served as Congressman John Yarmuth's campaign press secretary, an AmeriCorps VISTA (Volunteer In Service To America) in St. Louis, and Philadelphia director of the Democratic National Committee's open-air Grassroots Campaigns in the 2004 presidential election. He holds an M.A. in Drama from Washington University in St. Louis. Chris currently serves on the board of the national Equality Federation and is Chair of the Louisville Metro Landmarks Commission. He was named the Louisville Convention and Visitors Bureau's 2017 "Partner of the Year" and is a former Community Foundation of Louisville Alden Fellow and LGBTQ Fellow of the Rockwood Leadership Institute. Chris uses the pronouns he/ him/ his.
Maggie Carnes, CSW, Organizer (Maggie@Fairness.org)
Maggie Carnes is the Fairness Campaign's Organizer and Program Manager. Maggie is a Certified Social Worker in Kentucky and holds a Master of Science in Social Work from Columbia University and a Bachelor of Arts in Social Work from the University of Kentucky. Maggie previously worked with Family & Children's Place as a family therapist and the New York City Anti-Violence Project, where she served LGBTQ-identified survivors of violence. Maggie uses the pronouns she/her/hers.
Jeremy McFarland, Office Manager (Jeremy@Fairness.org)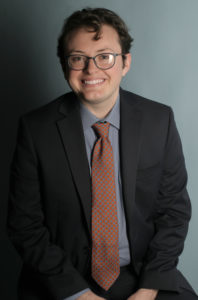 Jeremy McFarland is the Office Manager at the Fairness Campaign. Prior to moving to Louisville, Jeremy served as Volunteer Coordinator on State Representative Patti Minter's campaign and was a leader with Bowling Green Fairness.
Previously, Jeremy interned at China AIDS Walk in Beijing, China, led a group for transgender and non-binary students at Western Kentucky University, and was the founding intern in the Western Kentucky University Pride Center. He graduated from Western Kentucky University in 2018 with his B.A. in English and Chinese. Jeremy uses the pronouns he/ him/ his.
Coordinating Committee Members

Neville Blakemore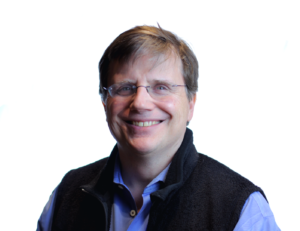 Dr. Ryan Combs, Fairness Education Fund Chair (Ryan@Fairness.org)
Dr. Ryan Combs, a native Louisvillian, returned to the city in 2014 after a decade in Manchester, England. Ryan has an MA in Politics (Governance and Public Policy) and a Ph.D. in Politics with a concentration on transgender health policy. He works as an Assistant Professor in the Department of Health Promotion at the University of Louisville School of Public Health & Information Sciences. His research interests include LGBTQ and racial health disparities. Ryan's voluntary work with LGBTQ communities has included conducting community consultations, lending expertise to government bodies, sitting on advisory boards, organizing programming and sporting events, and providing training to organizations. Ryan was awarded the American Political Science Association Bailey Award for outstanding paper on an LGBT topic in 2009. In 2011 & 12, he was invited to the British Prime Minister's LGBT Reception at 10 Downing Street in recognition of his community work.
Ann Ellerkamp, Fairness Campaign Chair
Ann Ellerkamp has been active in Kentucky's Fairness Campaign since 2013, when she worked on a Fairness Ordinance in Shelbyville. In her role as board member, Ann has served on numerous Fairness committees, including the personnel committee and C Fair PAC. Last summer, she
proudly represented Kentucky at the National Equality Federation Leadership Conference in New Orleans.
The retired Kentucky educator holds an M.A. in special education from the
University of Louisville, and a B.S. in elementary education from Western
Kentucky University. She spent much of her life working with special
education students, finishing up her teaching career as head teacher at
Bellewood, engaged with youth 11-17 in Kentucky's Juvenile Justice
Program. Ann's passion for Fairness originated with having friends who lived in fear of being thrown out of restaurants or losing their jobs. She was also impacted by a cousin's death from AIDS in the early 1990's. Beginning her first term as Fairness Board Chair, Ann hopes to continue work in getting a Fairness Ordinance passed in Berea, Bowling Green and Henderson, and "to make our own Fairness Campaign state-wide a lot
stronger."
Deanna Jacqueline Endicott-Smith
Miles Justice
Miles Justice is a Frankfort attorney who joined the Fairness Campaign in March 2019. Miles grew up in rural Tennessee and moved to Lexington in 1997. He holds a Bachelor of Science in political science from Cumberland College and a Juris Doctor from the University of Kentucky College of Law. Miles is a member of the Kentucky Bar Association and the National LGBT Bar. For the past 20 years, he has been in-house counsel for the Kentucky Higher Education Assistance Authority and serves as the Title VI and Equal Employment Opportunity Coordinator for the agency. Miles serves on the Citizens Foster Care Review Board for Franklin County and participates in the Reily Reentry Expungement Clinic through the Louisville Urban League, assisting individuals with criminal offenses to clear their records. Miles is a passionate advocate for social justice who believes all persons are created equal and should be treated accordingly.
Donzella Lee
James Line
Sam Marcosson, Fairness Campaign Vice Chair
Vic McClellan
Jackie McGranahan
Tracie Meyer
Tracie Meyer is a licensed art therapist with a background in wellness promotion and suicide prevention. She worked in various behavioral health and school settings during her career providing services as a behavioral health therapist, clinical supervisor, unit manager, director and SAMHSA grant coordinator. She is currently the COO of Meyer Consulting, LLC. She has served on local, state and federal mental health advisory boards/groups and legislative action committees. She served on the Kentucky Board of Licensure for Professional Art Therapists beginning in 2011. She is the co-chair of The Louisville Health Advisory Board, Behavioral Health, served on the C-Fair board between 2011 – 2019 and volunteers at KMAC. Tracie grew up in Arizona and through serendipitous means now resides in Louisville with her husband Marty. They have a blended family of five adult children and one grandchild. She is a passionate advocate, artist, gardener, and lover of rainbows and unicorns.
Dean Miller
Dean moved to Louisville in 1996 and has become an activist for trans rights and equality. In addition to being an active member of the Fairness Campaign Board, he is also co-chair of the Transgender Wellness Summit, an admin for the Kentuckiana Transgender Support Group, and recently finished serving two years as the chair of Louisville Trans Men. Dean is an avid motorcyclist and when not riding he enjoys camping with his wife Lora.
Ruth Myers
Stuart Perelmuter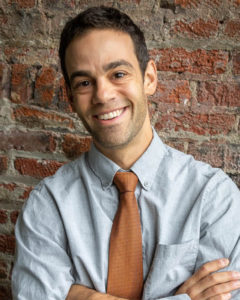 Stuart Perelmuter is a writer, social entrepreneur, and political activist. Since 2017, he has led OD Action, which he founded to turn online slacktivism into real-world, progressive action with a 250,000+ network and daily e-newsletter. Stuart also co-hosts the Democratica podcast and works with social media influencers to use their platforms to advocate for progressive change. Prior to founding OD Action, Stuart worked as a screenwriter and playwright, penning projects for Hollywood studios and networks while seeing his work produced locally, in NYC, and in the U.K. He served as Rep. John Yarmuth's Communications Director — on his successful upset campaign in 2006 and then, for three years on Capitol Hill — and continues to work with Louisville's Congressman in an advisory capacity. He is a proud girl dad and graduate of Syracuse University.
Lizz Perkins
Lizz Perkins was born and raised in Louisville. She currently works as the Louisville Wage Claim Clinic Coordinator at the Kentucky Equal Justice Center. Lizz has 10 years of local, national, and international experience with small and medium-size nonprofits. She has done reproductive justice and immigrant rights work in Louisville and Lexington as well as human rights work Managua, Nicaragua and Tegucigalpa, Honduras. She received her BA from the University of Dayton in 2009 and in 2020 she completed a dual masters program at the University of Louisville in Social Work & Gender Studies. Her pronouns are she/her/hers.
Tamara Russell, Fairness Education Fund Vice Chair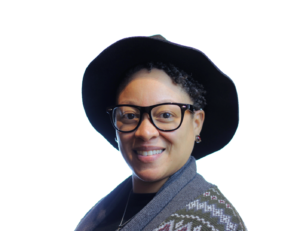 Tamara Russell is a Program Coordinator Senior at the University of Louisville. She received her Bachelor of Science in General Studies and a minor in Sociology from Indiana University. She is currently pursuing her Masters in Social Work at the University Of Louisville Kent School Of Social Work. In her work at the university, she advises Shades – the student organization for LGBTQ students of color, serve as the Dr. Joseph H. McMillan National Conference on the Black Family in America Logistics Coordinator for the Office for Diversity and supports the newly developed Diversity Education and Inclusive Excellence unit for the Office of Diversity. She is a member of the Community Action Partnership Board with Louisville Metro Government, works closely with Peace Education, LIFE Hope Center for a Safe Louisville, and is a founding member of a local girls' initiative. Tamara uses she/her/hers pronouns.
Morgan Whiting