Staff
Maggie Carnes, CSW, Organizer: Maggie@Fairness.org
Chris Hartman, Director: Chris@Fairness.org
Jamie McClard, Administrative Coordinator: Jamie@Fairness.org
Chris Hartman, Director (Chris@Fairness.org)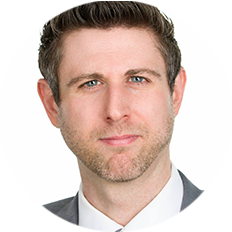 Chris Hartman is the first director of Kentucky's Fairness Campaign and a steering committee member of the Fairness Coalition. In the past several years, he has helped nearly triple the number of Kentucky cities with anti-discrimination LGBT QFairnessOrdinances, including the state capital Frankfort and Appalachian town of Vicco. Chris previously served as Congressman John Yarmuth's campaign press secretary, an AmeriCorps VISTA (Volunteer In Service To America) in St. Louis, and Philadelphia director of the Democratic National Committee's open-air Grassroots Campaigns in the 2004 presidential election. He holds an M.A. in Drama from Washington University in St. Louis and currently serves on the board of Kentuckiana AIDS Alliance and the national Equality Federation, and is a commissioner of the Louisville Metro Landmarks Commission. He is a former Community Foundation of Louisville Alden Fellow and was honored as the Louisville Convention and Visitors Bureau's "Partner of the Year" in 2017.
Jamie McClard, Office Manager (Jamie@Fairness.org)

Coordinating Committee Members

Neville Blakemore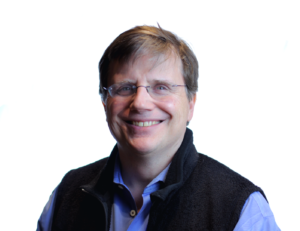 JoAnne Wheeler Bland
Jared Brown, Secretary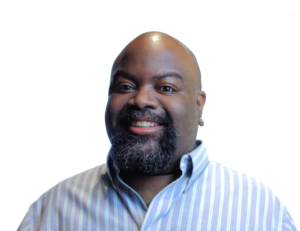 Jared Clayton Brown is a media professional in Louisville. An extremely proud Detroit native, Jared has called Louisville home since October 2012. He received his Bachelor of Science in English with a minor in Electronic Media Studies from Eastern Michigan University. He holds a Master of Arts in Popular Culture studies from Bowling Green State University. He is a proud member of the Louisville Gay Men's Chorus, Louisville N.A.A.C.P. and serves on the Louisville Metro Police's LGBTQ Advisory Board. He's a strong advocate for all human rights and believes every person deserves to be valued for who they identify as their authentic self. Jared uses the gender pronouns he/him/his.
Dr. Ryan Combs, Fairness Education Fund Chair (Ryan@Fairness.org)
Dr. Ryan Combs, a native Louisvillian, returned to the city in 2014 after a decade in Manchester, England. Ryan has an MA in Politics (Governance and Public Policy) and a Ph.D. in Politics with a concentration on transgender health policy. He works as an Assistant Professor in the Department of Health Promotion at the University of Louisville School of Public Health & Information Sciences. His research interests include LGBTQ and racial health disparities. Ryan's voluntary work with LGBTQ communities has included conducting community consultations, lending expertise to government bodies, sitting on advisory boards, organizing programming and sporting events, and providing training to organizations. Ryan was awarded the American Political Science Association Bailey Award for outstanding paper on an LGBT topic in 2009. In 2011 & 12, he was invited to the British Prime Minister's LGBT Reception at 10 Downing Street in recognition of his community work.
Ann Ellerkamp
Judith Faulkner, Fairness Campaign Chair (Judith@Fairness.org)
Katy Garrison, Fairness Education Fund Vice Chair (Katy@Fairness.org)
Katy Garrison has been serving on the Fairness Education Fund board since April of 2013. In her role as a board member Katy serves on both the Personnel and Dismantling Racism committees. She is a 2011 graduate of the University of Louisville with her B.A. in Sociology and minors in Communication and Women and Gender Studies. In 2010 she was hired as U of L Health Promotion's first-ever LGBT Liaison. She currently serves as a Program Coordinator Senior at the University of Louisville LGBT Center.
Sam Marcosson, Fairness Campaign Vice Chair
Marty Meyer
Tamara Russell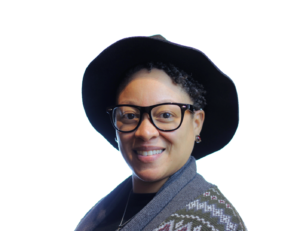 Tamara Russell is a Program Coordinator Senior at the University of Louisville. She received her Bachelor of Science in General Studies and a minor in Sociology from Indiana University. She is currently pursuing her Masters in Social Work at the University Of Louisville Kent School Of Social Work. In her work at the university, she advises Shades – the student organization for LGBTQ students of color, serve as the Dr. Joseph H. McMillan National Conference on the Black Family in America Logistics Coordinator for the Office for Diversity and supports the newly developed Diversity Education and Inclusive Excellence unit for the Office of Diversity. She is a member of the Community Action Partnership Board with Louisville Metro Government, works closely with Peace Education, LIFE Hope Center for a Safe Louisville, and is a founding member of a local girls' initiative. Tamara uses she/her/hers pronouns.